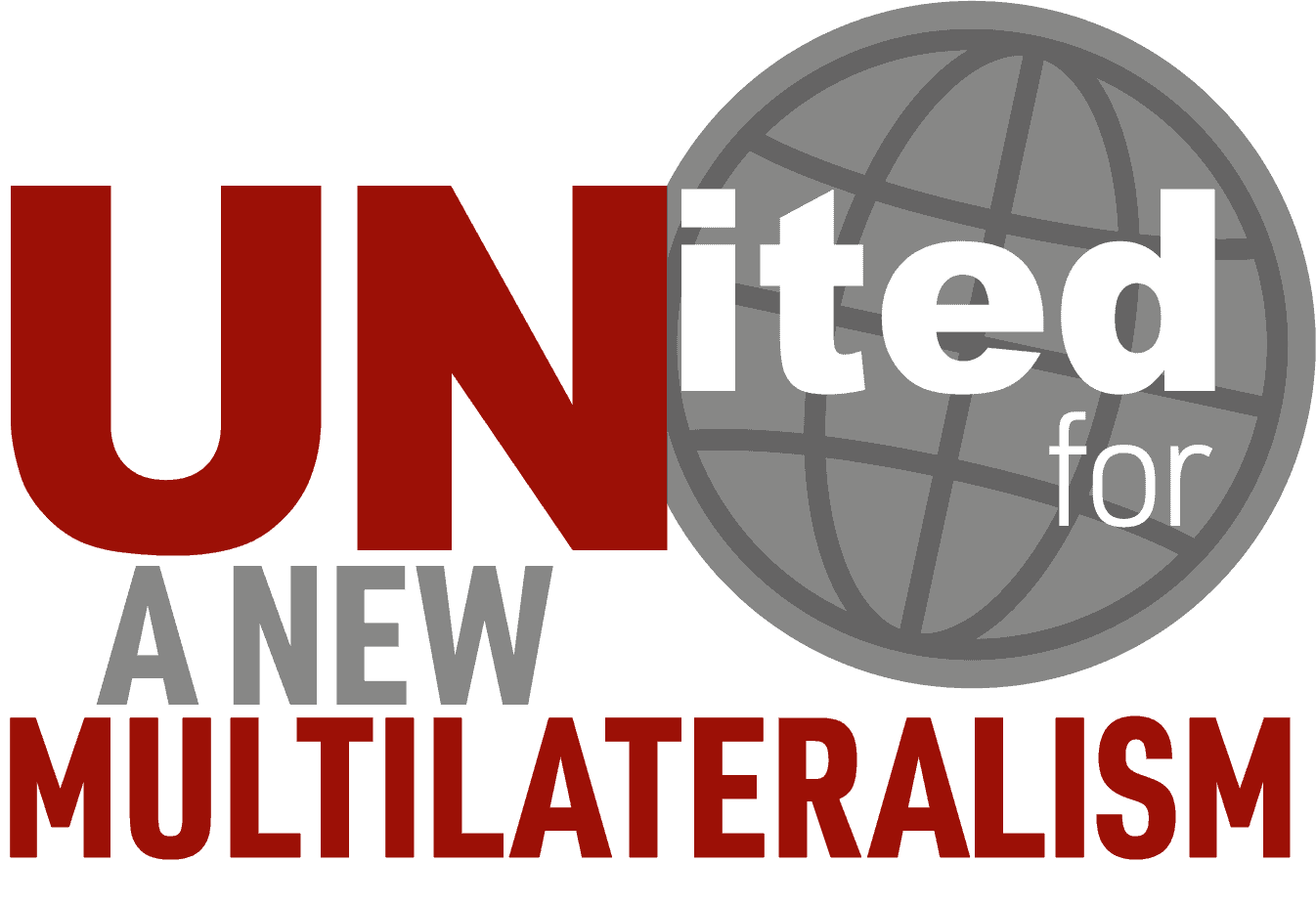 UNited for a New Multilateralism
Online International Conference On the eve of the UN General Assembly, New York
Friday, 18 September 2020
11:00-13:30 New York time (EST); 17:00-19:30 Brussels time (CEST)
Opening/Presentation on A New, Fair and Inclusive Multilateralism.
Maria João Rodrigues, President, Foundation for European Progressive Studies
Joseph Stiglitz

,

Nobel Laureate in Economic Sciences and Professor, Columbia University

, New York
Panel 1 – What kind of new multilateralism does the world need?
In a world which is increasingly vulnerable, unequal and unfair, which is constantly transforming, and in which resources and wealth are more and more concentrated in the hands of a few, what kind of multilateralism do we need in order to correct those imbalances, promote international cooperation and ensure democratic participation and involvement of a larger range of stakeholders in global processes? What kind of changes are to be introduced in the UN system in order to achieve those goals? What can be the role of regional organisations?
Speakers:
Amitav Acharya, Distinguished Professor, School of International Service, American University Washington D.C., Canada
Monica Hirst, Professor of International Affairs, Torcuato di Tella University in Buenos Aires, Argentina; Professor, IESP-State University of Rio de Janeiro, Brazil
Neera Tanden, President, Center for American Progress, USA
Chaired by Ferdinando Nelli Feroci, President, Istituto Affari Internazionali, Italy
Keynote speech over the role of the EU in the multilateral system
Josep Borrell, High Representative for Foreign Affairs and Security Policy/Vice President of the European Commission
Chaired by Mario Telò, Professor of International Relations, LUISS Guido Carli and Université Libre de Bruxelles, Belgium
Panel 2 – A new, fair and inclusive multilateralism. How to deliver a progressive alternative
Progressive forces all over the world have a duty and a window of opportunity to shape a new better, fairer and more inclusive multilateral system, capable to address the many common global challenges that the world is facing. What should the main global policy priorities that progressive forces should address? How can the UN architecture be reformed in order to deliver on those priorities?
Speakers:
Sergei Stanishev, President, Party of European Socialists; Member of the European Parliament, Bulgaria
Lim Guan Eng, Former Minister of Finance; Member of Parliament, Malaysia
Johanna Ortega, President, International Union of Socialist Youth (IUSY), Paraguay
Martin Ziguélé, Former Prime Minister, Central African Republic; President of the Movement for the Liberation of the Central African People
Chaired by Conny Reuter, Global Coordinator, Progressive Alliance
Fabrizio Hochschild-Drummond, Special Adviser to the Secretary-General António Guterres on the Commemoration of the United Nations 75th Anniversary
Heiko Maas, Minister for Foreign Affairs, Germany 
Conducted by Michael Bröning, Executive Director, Friedrich-Ebert-Stiftung New York Office
The escalating global health, climate and economic crises have led to a further deterioration of the world order as we knew it. Moreover, the current United Nations system, built 75 years ago in a very different context, has proved to be outdated to deal with new shared challenges. Recovery requires urgent and reinforced cooperation at the international level. Reforms of the UN will be under discussion at the 75th UN General Assembly in September – a unique opportunity to rebuild the multilateral system.
Against this backdrop, and in order to both protect and renew the multilateral agenda, the Foundation for European Progressive Studies(FEPS) and its partner organisations have been working for months with high-level experts from across the world to develop a blueprint for a renewed multilateralism. The results of their work will be presented at the "UNited for a New, Fair and Inclusive Multilateralism" conference, on September 18.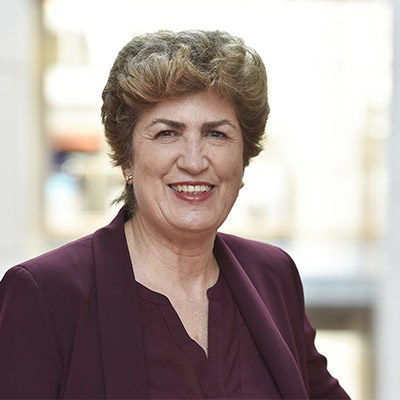 Maria João Rodrigues
Current President of FEPS. Former Minister of Employment of Portugal and European politician with a history in European institutions: EU Presidencies, Council, European Council, European Commission and European Parliament. In academia, she was a professor of European economic policies in the European Studies Institute at the Université Libre de Bruxelles and at the Lisbon University Institute. She was also chair of the European Commission Advisory Board for socio-economic sciences.​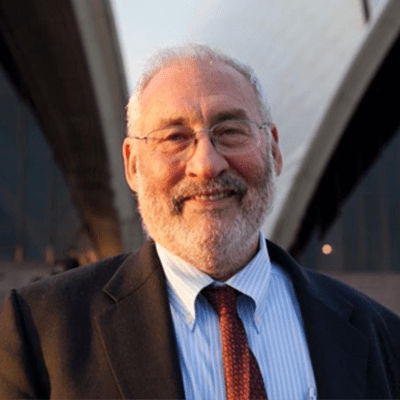 Joseph Stiglitz
Nobel Prize-winning economist and a professor at Columbia University. He is the former Chair of The Commission of Experts of the President of the UN General Assembly on Reforms of the International Monetary and Financial System. In 2011 Stiglitz was named by Time magazine as one of the 100 most influential people in the world. Known for his pioneering work on asymmetric information, Stiglitz's work focuses on income distribution, risk, corporate governance, public policy, macroeconomics, climate change and globalisation. He is the author of many books including his most recent, Rewriting the Rules of the European Economy and People, Power, and Profits. Photo: @Daniel Baud / Sydney Opera House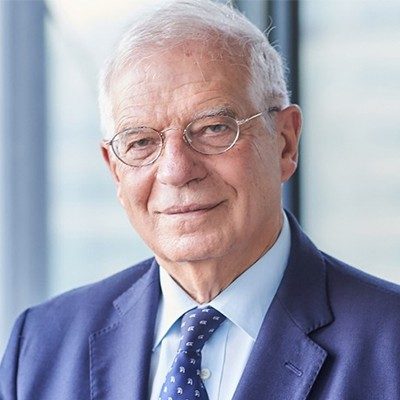 Josep Borrell
High Representative of the EU for Foreign Affairs and Security Policy/Vice-President of the European Commission. Prior to that, he was Minister of Foreign Affairs, the European Union and Cooperation of Spain. Amongst others, his previous positions include Jean Monnet Chair of European Economic Integration at the Complutense University of Madrid, President of the European University Institute in Florence, both President and Member of the European Parliament, Vice-President and Chari of the Research Council at FEPS, Member of the Parliament of Spain, Minister of Public works, Transport, Telecommunications and the Environment.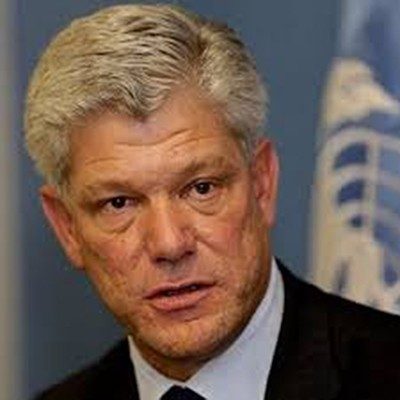 Fabrizio Hochschild-Drummond
Under-Secretary-General and Special Adviser to the Secretary-General, Mr. Hochschild is coordinating the preparation for the commemoration of the 75th anniversary of the United Nations in 2020, through a system-wide process of consultations and reflections on the role of the United Nations in advancing international cooperation and in supporting Member States' ability to respond to emerging challenges and frontier issues. Prior to his appointment, Mr. Hochschild served as Assistant Secretary-General for Strategic Coordination in the Executive Office of the Secretary-General (2017-2019). Previously, Mr. Hochschild served as Deputy Special Representative for the UN peacekeeping mission in Central African Republic (MINUSCA) in 2016, UN Resident Coordinator, Humanitarian Coordinator and Resident Representative of the UN Development Programme (UNDP) in Colombia from 2013 to 2016, and as Director of the Field Personnel Division for the United Nations from 2010 to 2012. He started his careen in 1988 with UNHCR and served in various field settings. A graduate of the University of Oxford, United Kingdom, he has published studies and articles on leadership, on the protection of civilians, on transitional justice and reconciliation among other topics.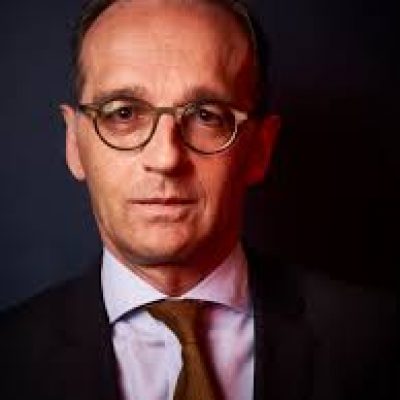 Heiko Maas
Heiko Josef Maas is a German politician who has served as the Minister of Foreign Affairs in the fourth cabinet of Angela Merkel since 14 March 2018. He served as the Federal Minister of Justice and Consumer Protection from 17 December 2013 to 14 March 2018. He is a member of the Social Democratic Party.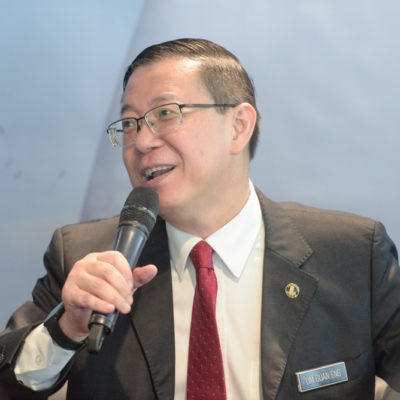 Lim Guan Eng
Secretary General of the Malaysian Democratic Action Party (DAP) currently serving as three-term Member of Parliament (MP) and three-term assemblyman (MLA) representing Bagan and Air Putih respectively. He was appointed as the Federal Finance Minister of Malaysia when DAP and her coalition partners in Pakatan Harapan (Pact of Hope) denied the then 60 year long uninterrupted regime of federal power in 2018. Prior to that he was also the Chief Minister for the Northern Malayisan State of Penang between 2008 and 2018. His State Government was once lauded as the 'lone beacon of Social Democracy in the South East Asian club of despots'. Photo: @zahimmohd / Shutterstock.com
Sergei Stanishev
One of the most successful prime ministers of Bulgaria, and leader of the Bulgarian Socialist party for 13 years. He is currently president of the Party of European Socialists and a member of the European Parliament. He was born in 1966, has a PhD in History and has done visiting fellowship in International Relations at the London School of Economics and Political Science. Prior to his political career he worked as a journalist.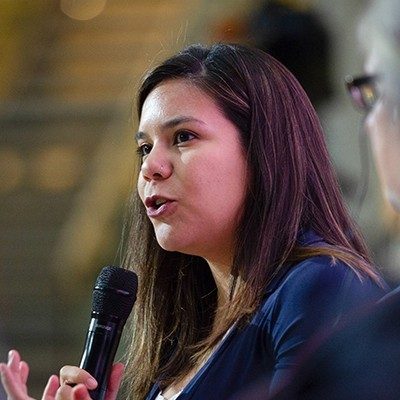 Johanna Ortega
Johanna Ortega Ghiringhelli is currently Gender Secretary of País Solidario Party (PPS-Paraguay) and President of IUSY. She studied Political Science at the Catholic University "Nuestra Señora de la Asunción". Since her youth, she dedicated herself to student activism in FENAES (National Federation of Secondary Students) and then in the youth sector, in the JPS (Youth Solidarity Country), organisation that she presided over two periods, until the year 2017. She was elected world vice president of IUSY (International Union of Socialist Youth) in 2012 and re-elected in 2014. Until 2016, she also served as the Coordinator of the American Committee of that organisation.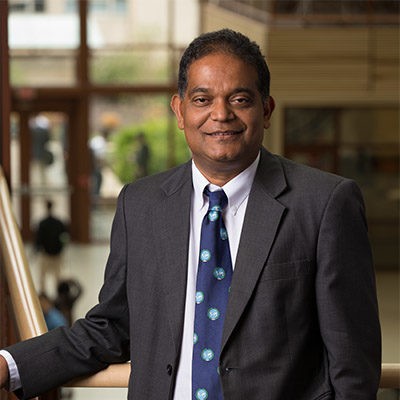 Amitav Acharya
Distinguished Professor of International Relations and the UNESCO Chair in Transnational Challenges and Governance at American University, Washington, DC. He specializes in multilateralism, regionalism, and global governance. His recent books include: Constructing Global Order (Cambridge, 2018), and Why Govern? Rethinking Demand and Progress in Global Governance (editor, Cambridge 2016).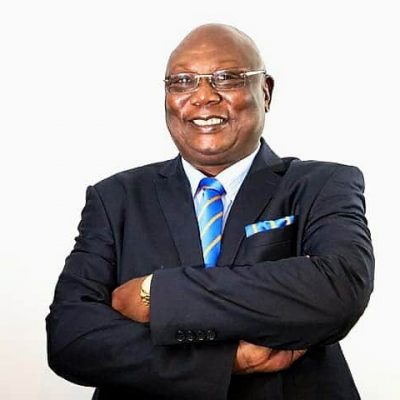 Martin Ziguélé
Prime Minister of the Central African Republic from 2001 to 2003. He placed second in the 2005 presidential election. Member of the Movement for the Liberation of the Central African People (MLPC) since its creation in 1979, he became President of the party in 2007. In this role he went through the entire Central African Republic travelling by car to re dynamize the party and discover the real situation of the country. Thanks to this experience he had a whole understanding of the future of the country. During the IV ordinary Congress of the party in March 2020, hold in Bangui and named "Congress of the New March", Ziguele was appointed candidate of the MLPC to the presidential election that will take place in December 2020.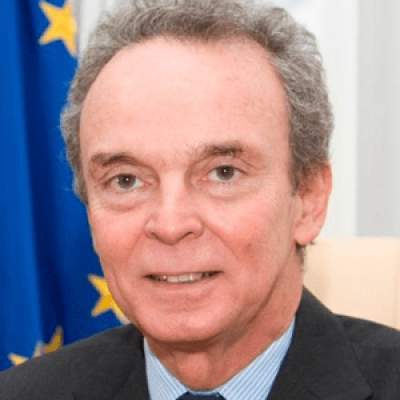 Ferdinando Nelli Feroci
President of the IAI. A diplomat from 1972 to 2013, he was Permanent Representative of Italy to the European Union in Brussels, Chief of Staff and Director General for European Integration at the Italian Ministry of Foreign Affairs. Previously, he served in New York at the United Nations, in Algiers, Paris and Beijing. He also served as Diplomatic Counsellor of the Vice President of the Italian Council of Ministers. He also was European Commissioner. He is currently a professor at the School of Government of LUISS, Rome. He is the author of many articles and essays on international relations, European affairs and political affairs.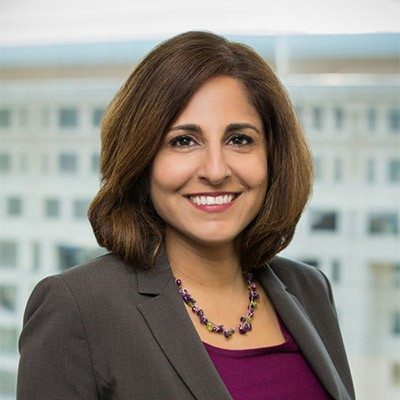 Neera Tanden
President and CEO of the Center for American Progress, the largest progressive think tank in the United States. Before joining CAP, she worked as a key member of the health reform team of former President Barack Obama, where she helped to develop and pass the Affordable Care Act. She also managed all domestic policy initiatives during Obama's first presidential campaign and has served in several leadership roles for former Secretary of State Hillary Clinton. At CAP, Tanden is focused on building the grassroots opposition to Donald Trump's agenda, and on developing an alternative agenda that will expand opportunity for all Americans.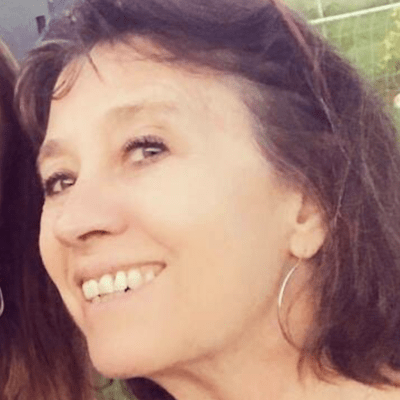 Monica Hirst
Brazilian-US academic. She holds a PhD in Strategic Studies and is visiting professor at IESP-State University of Rio de Janeiro and teaches at the Torcuato Di Tella University. Amongst others, she has taught at the Argentine Foreign Service Institute of the Ministry of Foreign Affairs and Harvard University. Prof. Hirst has done extensive academic research, also including for Swisspeace, the UNDP, the Foreign Ministries of Argentina, Colombia and Brazil and NOREF. She has published extensively on Brazilian foreign policy, Latin America–US relations South-South cooperation, global and regional security and regional integration. Her current research includes the Latin American presence in the Colombian Peace Process and Political Dialogue and Peaceful Settlement in Latin America.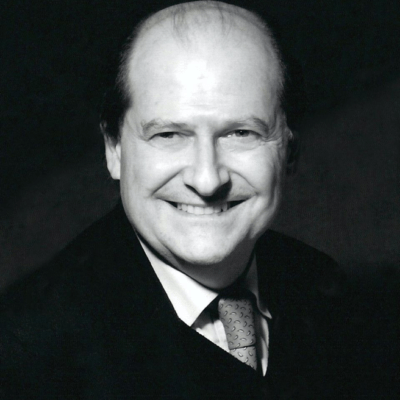 Mario Telò
Vice-President of the Institute for European Studies (IEE), Professor of International relations and "J. Monnet Chair", Université Libre de Bruxelles and Member of The Royal Academy of Sciences. He served as consultant for the EU Commission, the Presidency of the European Council as well as for the European Parliament while taking critical part in the public debate about the EU and international relations. He leads the PhD program GEM ("Globalization Europe multilateralism"), including 12 universities of 5 continents and 60 PhD students. Telò published 43 books and more than 250 scientific articles in 13 languages on many topics, also including on regionalism and multilateralism and the EU's role in the world.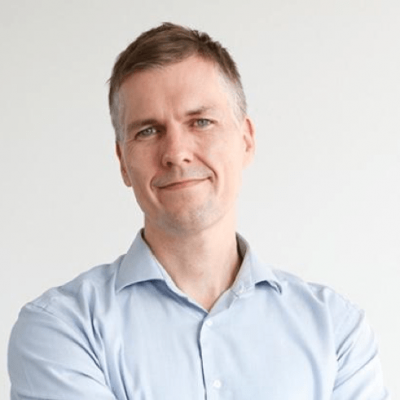 Michael Bröning
Executive Director of the Friedrich-Ebert-Stiftung (FES) office in New York. He was previously Head of the International Policy Analysis Department at FES in Berlin and has directed the foundation in Jordan and Jerusalem. Michael holds a Doctorate in Economics and Social Sciences and a Masters in History. He has taught Political Science at the Freie Universität in Berlin and was a John F. Kennedy Memorial Fellow at Harvard University. Michael is the founding editor of Internationale Politik und Gesellschaft, a tri-lingual political magazine and has published several books on European and Middle Eastern politics.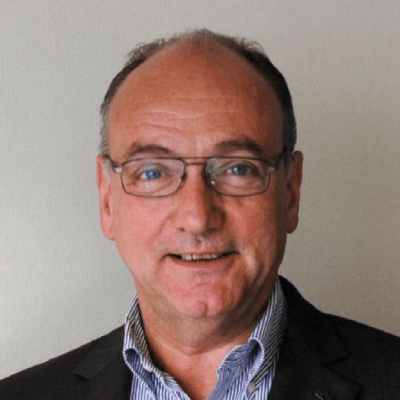 Conny Reuter
Coordinator of Progressive Alliance, the global network of social-democratic and socialist parties. He was elected in November 2019 on the proposal of his party SPD. Previously, after studies in Bonn, Cologne and Toulouse he started in Franco-German civil society cooperation. In 2006, he became Secretary General of SOLIDAR, the European progressive NGO network.
Dossier on Multilateralism in The Progressive Post
FEPS Talks Podcast episode
FEPS UNited for… conferences, have been held since 2018 in New York ahead of the United Nations General Assembly. The main objective of this yearly initiative is to discuss, with international high level policymakers, experts and academics, the most important international issues at stake. The 2020 edition will explore how to achieve a new, fair and inclusive multilateralism. Previous editions have focused on migration and climate justice.
In 2019, FEPS was honoured to be granted Special Consultative Status to the United Nations Economic and Social Council (ECOSOC), the highest status granted by the UN to non-governmental organisations, thus allowing it to participate in the work of the UN.